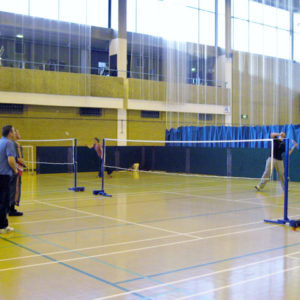 Our Badminton club at Sobell Leisure Centre Hornsey Road has been running on Tuesday evenings for several years and has also run weekend sessions on Sunday evenings providing a safe space to engage with others socially in addition to getting the runaround!!!!
We provide rquets and shuttlecocks so all you need to bring is yourself (and a friend if you wish) abn suitable trainers and come along and meet others who understand where your head is in recovery.
Currently Tuesday evenings 6.00 – 7.30 pm (two courts)
Just turn up and ask for Eagle courts.
Call Mick on 07523 508281 who runs the club for further information if you need it…