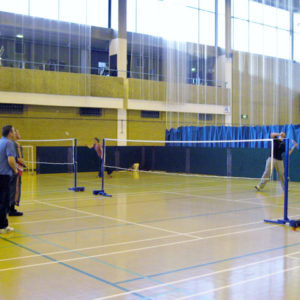 Our Badminton club at Sobell Leisure Centre Hornsey Road has been running on Tuesday evenings for several years  providing a safe space to engage with others socially in addition to getting the runaround!!!!
We provide raquets and shuttlecocks so all you need to bring is yourself (and a friend if you wish) and suitable trainers.   Come along and meet others who understand where your head is in recovery.
Every Tuesday evening from 6.00 – 7.30 pm (two courts)
Just turn up and ask for Eagle courts.
Call Mick on 07523 508281 who runs the club for further information if you need it.
We regularly hire a coach to help us all improve our game and dont be put off if you are a beginner, our coach directs the most help towards you.
Check back here to see when out next Coaching Session is on.